Adult Autism Group – Future Yard Coffee Shop Drop In
4 October @ 11:00 am

-

25 October @ 1:00 pm
Future Yard Coffee Shop visit for anyone Autistic or Asperger's. 16+ only please.
This is a weekly drop in session at Future Yard in Birkenhead. The event takes place every Monday.
Future Yard is a music venue on Argyle Street. They also have a coffee shop, serving a range of coffees, teas and soft drinks, as well as pastries, cakes and snacks.
You can turn up any time between 11am and 1pm and find us in the coffee shop for a chat over delicious drinks and snacks. The pleasant surroundings encourage a very informal atmosphere where you can talk about whatever you want with other autistic people. Or, if you prefer to just sit and enjoy the company without having to join in with the conversation, there is no pressure to talk. For people who would rather sit outside, there is a large outdoor seating area.
Future Yard staff are very friendly and accommodating of sensory needs, e.g. turning down the music if requested. The venue is accessible for those with mobility difficulties.
Service is fully cashless. You can place an order with the staff at the bar or via an online menu, viewed by scanning a QR code when you're sat down at the table.
Find out more about the coffee shop here:
Covid safety information at Future Yard:
https://futureyard.org/covid-19-procedures/
The online menu can be viewed here so you can familarise yourself with it before visiting: https://goodeats.io/futureyard
The photos below show:
1. The outside of Future Yard on Argyle Street, Birkenhead.
We can meet you here if you want. Otherwise turn up between 11am and 1pm and find us in the coffee shop. If you are new to the group, look out for Liz with her 4 wheel zimmer.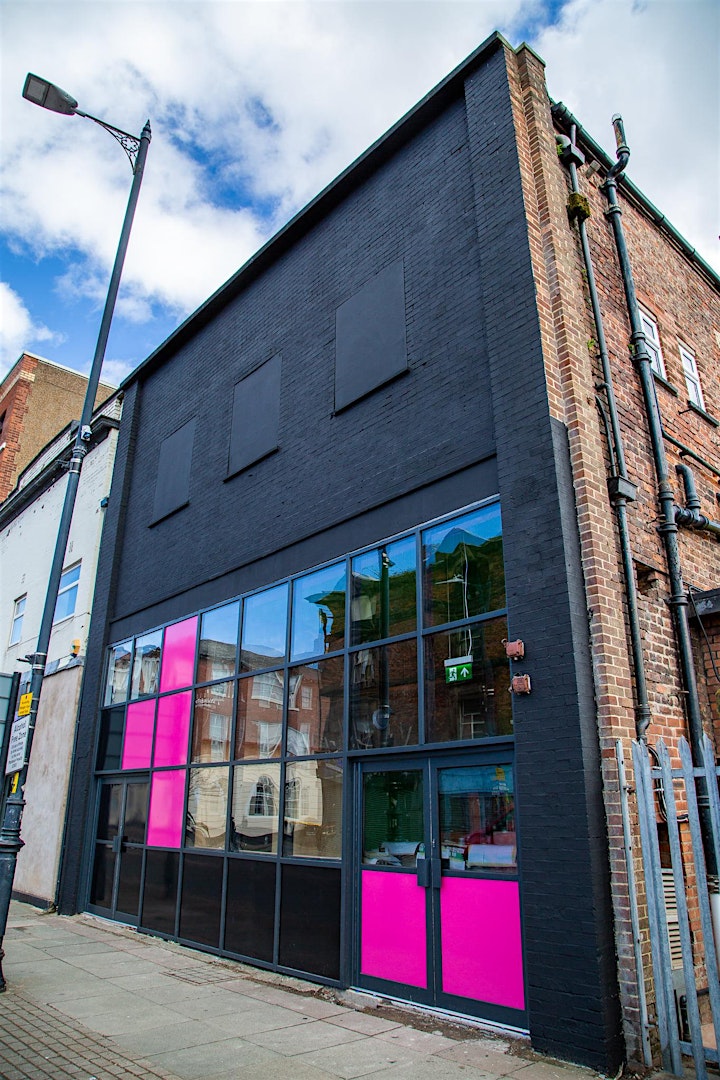 2. The bar at Future Yard.
This is the first area you will see when you walk through the door.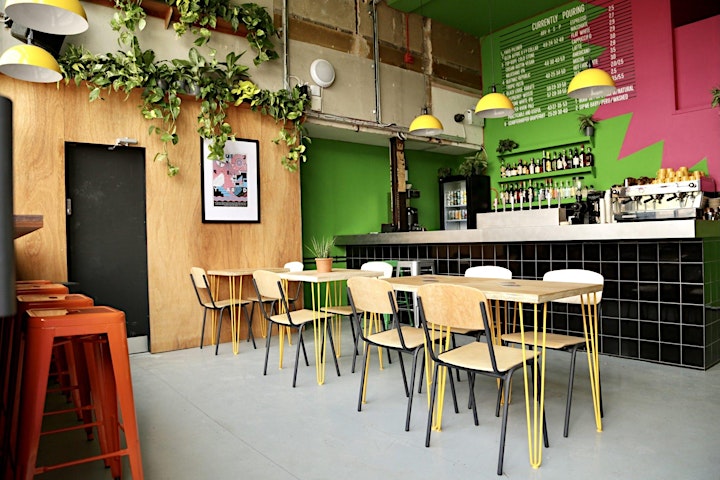 3. The indoor seating of the coffee shop.
This area is accessed to the right of the bar.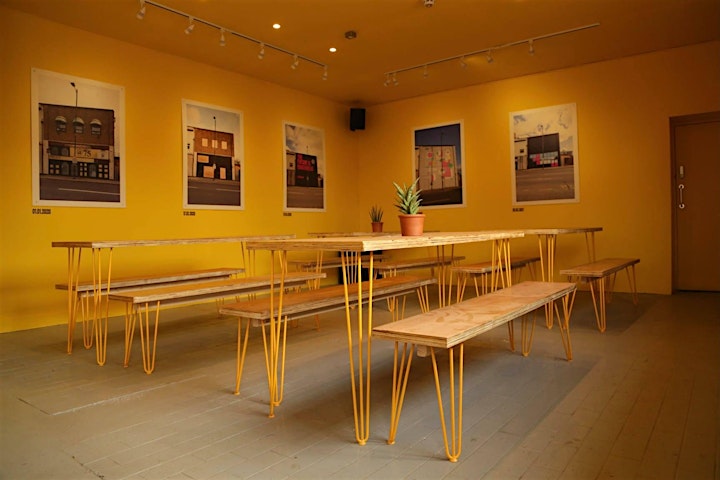 4. The outdoor seating at the back of Future Yard.